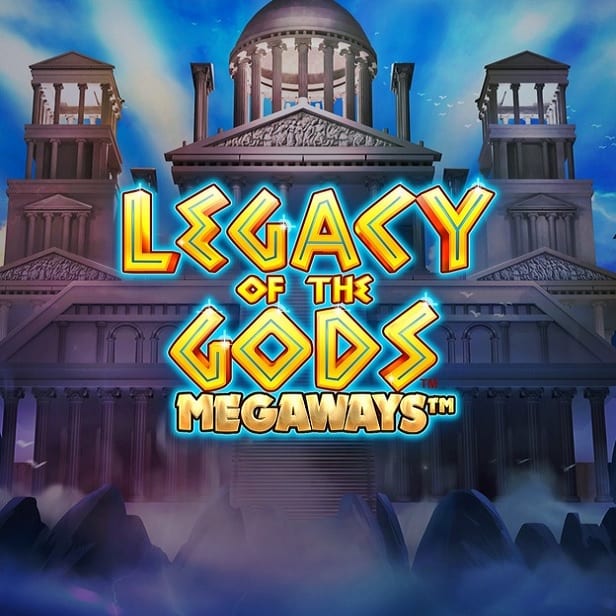 Legacy of the Gods Megaways
Many games go back to ancient times for their theme and this is one of them. Legacy of the Gods Megaways goes back to Ancient Greece, a time when the Gods of Olympus ruled the world and many people enjoy games like this.
Screenshots
If you are thinking of trying out Megaways but are yet to do so then this may be the game for you. This game has everything inside that the standard version of Megaways has on offer, if you learn how to play this game and enjoy it, then other Megaways titles will be easy for you to pick up afterwards.
You can continue reading below to see our full Legacy of the Gods Megaways review.
Game Details
As mentioned, this is the perfect game for those who are new to Megaways. However, the game also has plenty of exciting features, so those who are more experienced, or have played this title before, are not going to get bored in a hurry.
Blueprint Gaming are the company behind this title, they are one of the most experienced when it comes to Megaways. In conjunction with the license they have used from Big Time Gaming, Legacy of the Gods has been created.
The reels on this game are the standard Megaways reels, which are 6×7 in size and there are the standard amount of potential winning lines, up to 117,649. Bets on the slot range from 0.10 up to 10, which covers small and medium slot players, another indication that this game has been created with newer players in mind who don't want to spend too much in their early gaming.
RTP & Payouts
Another positive for this game is the strong RTP on offer, this is 96.50%. That puts the game in the bracket of above-average RTP's, so when you log on and play this game you are going to get a good deal while doing so.
Many players check the theme, jackpot and reel size on a game but often miss out the RTP. This isn't a deal-breaker but does make a difference, as you should always be aiming to get a good deal.
Symbols
A great slot should have symbols that achieve two goals. The first is to enhance the theme on offer, and the second is to be easily understandable so that players know what they are looking for. This slot ticks both of those boxes.
The first symbols to talk about are the base symbols, these are split into two categories. The first is the lowest paying symbols and these are represented by the classic card symbols, which go from 9 up to A. The second lot are the bigger paying symbols on the game, and these are the gods of Olympus themselves.
Stringing together a winning line involving these characters is going to give you a nice win on this slot game.
There are three more symbols you will see on the reels, and they are all easily understandable. First up is the wild, this is a temple that has the word WILD on it, so you are not going to forget what this is. Then the scatter symbol is a lightning fork, the scatter blows up the board and puts you into the free spins free game, exactly as lightning would do if it was to strike.
Finally, this game has the mystery symbol feature, this is represented by a gold coin. This certainly makes it stand out, as it is the only gold thing and the only coin on the board. These symbols are hidden to begin with but they are revealed and if you have more than one, they will turn and become the same symbol.
We really like these, the developers Blueprint Gaming have ensured that the symbols make sense and are easy for new players to understand.
Bonus Game & Jackpot
A typical Megaways bonus game awaits you, one that involves free spins as many games do on this slot. To play the free spins game, you need to hit four or more scatters on the gaming board at the same time, then you will be transformed into a great round.
First up, you choose what type of round you want to play and here are the options:
15 free spins, multiplier is 1x and moves up 1 per reaction
10 free spins, multiplier is 1x and moves up 2 per reaction
5 free spins, multiplier is 1x and moves up 3 per reaction
Mystery choice – random free spins and multiplier increase
The game will play in the same way, regardless of your choice here. What you are doing is choosing between a short free spins round with a multiplier that could result in a big win or a longer one where you can build up your multiplier. This is a personal choice, but whatever way you play, you are sure to have fun.
Mobile Compatibility
The great news for players is that anyone who wants to try out Legacy of the Gods Megaways can do so in three different ways. The game is available to play on a smartphone, you can play on your tablet or if you would prefer you can play the game on a desktop.
This has been made with all of this in mind, whether you are on a large screen or a small mobile one, you are going to feel the full force of this game and enjoy it.
Verdict
The Legacy of the Gods Megaways game has seemingly been produced with new Megaways players in mind. If you are one of these then this game is for you, it is simple to understand, offers a lot of the standard Megaways features and will give you an idea of what to expect when you move onto other games.
With an above-average RTP on offer, popular theme, nice symbols and a free spins bonus, this is a game we like a lot and one that we recommend to new players.