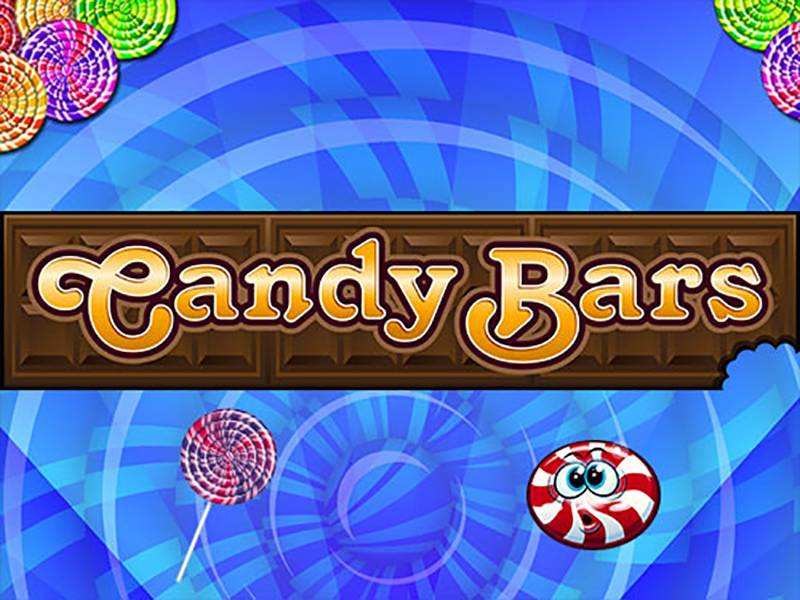 Candy Bars
Don't think twice - just go for it. That's the kind of thought process you've got to have in the world of the high rollers, and that's the way they like to play their slots. Everyone comes into this game knowing that it's a battle of risk, will, patience and determination, and more often than not, you come to learn that not everyone is willing to take that extra step into the beyond. It may not seem like it given the name, but IGT's Candy Bars dares you to dream in ways that many other slots wouldn't even entertain. Buckle up, because we can guarantee you're going to be in for one hell of a ride.
Screenshots
Game Details
Everyone loves candy, right?
It's a pretty basic idea to start off with, and you might think it ends up making a bit of a mockery out of this slot, but that isn't the case whatsoever. As you attempt to find the right combinations and make yourself some cash, you're greeted with a charming yet enjoyably niche story that blends the innocence of candy with the daring excellence of Las Vegas' greatest betting tales. That's a fine line to balance, but the execution is impossible not to enjoy on some level.
The traditional 5×3 reel system is thrown straight out of the window for this slot, as they instead opt to go for 4×4. It seems unusual at first, but visually, it actually works – and with the colour scheme, it all looks really defined.
There's a whole load to unpack with a huge 50 paylines, and the scary part is that we haven't even really scratched the surface with the good stuff yet.
RTP & Payouts
The RTP is known to be a bit varied depending on who you listen to with IGT slots & casinos, but in terms of Candy Bars, you can get anything from 91.98% all the way up to 94.89%. It's not great, but if this game doesn't teach you patience, then we're pretty sure nothing will. Depending on your slot strategy there's a good chance you'll view this as a game with high volatility, but again, you could argue that it's somewhat up for debate.
You do have to be really in it to win it if you want to take a deep dive into Candy Bars, which most of us do, especially with a minimum bet of 0.75. That runs all the way up to 750, but if you want the top story of the day, that'll come with the breaking news that you could claim up to 25,000x of your initial stake – and no, my friends, that is not a typo.
Symbols
As a traditional slot machine game, you can quite clearly tell that IGT didn't want to rock the boat all too much with the design, and we don't really blame them for having such an approach. It's a colourful background with a story that gets to the point quicker than any other slot we've seen before, and it can be boiled down to one important fact: we're here to make money and have fun doing it.
The real standout, even when you just dip your toe into the water, is the soundtrack. This music is giving us the drama, it's giving us the Hollywood trailer, it's giving us the final boss in a video game – and that's just the tip of the iceberg. We don't know whether to click our fingers along to the beat or cower in the corner in fear of what this slot could bring out of us.
Very few players enjoy it when slots get overcomplicated, and Candy Bars doesn't want to go down that route, which is why we're all so familiar with the regular characters. We've got the red sevens, the blue sevens, and then the three main sweets that look as delicious as ever: the purple, the green and the white & red.
Bonus Game & Jackpot
There's no main event scatters or bonuses to speak of, but as you'll come to learn shortly, that doesn't even begin to tell the story of this classic slot. We do have a wild in play that takes on the form of the gumball, and if you manage to get it in a payline win, you could be on for double the payout. With two of them you could 4x your winnings, but it doesn't have the usual substitution powers in the Blackout wins, or, the progressive wins.
Yes, you heard us correctly – Candy Bars has progressive jackpots.
A Blackout win would see you cover all of the positions on the reels with matching symbols, which could give you the kind of payout that changes your life, and we don't say that lightly.
The three progressive jackpots come in Snack Size, King Size and Giant Size, and the catalyst behind all three is, of all things, chocolate. Whenever chocolate fills a particular reel, you are in with a chance of earning some seriously big cash.
A full second reel gives you the Snack Size, the second and third reels give you the King Size, and the Giant Size is won in association with the filling of the second, third and fourth reels.
Have we convinced you to start playing yet?
Mobile Compatibility
Old school slot machines should definitely be played in their original habitat, but we also have to try our best to change with the times. Mobile compatibile casinos and slots is key to the success  in 2020 and beyond, and IGT is well aware of that. Therefore, you'll be pleased to discover that it is, indeed, compatible with iOs and Android devices.
Verdict
Candy Bars is gritty and risky, and when you partner that up with progressive jackpots and entertaining theming, you've got a home run of a slot game in our book.
Whether or not you place it on the Mount Rushmore of slots can come down to personal preference, which is understandable, but there's a reason why fans are so passionate about it.
IGT likes to make a statement from time to time, and Candy Bars will always reign supreme as one of their biggest.