The lotteries UK have always remained one of the most popular forms of gambling within the region. Despite having multiple options that surround our gambling industry, the lotteries are something that anyone can get involved with, for just a couple of pounds, every single week. Apparently, the stats and figures of participants within the region, makes it around 70% of Brits that play the lotteries the UK regularly. This guide will provide you with the most played lottery games within the UK, so make sure you keep reading!
More about the National Lotteries UK
The lottery fee for a chance to get into the money pot is usually around £2 per ticket. However, one thing that many people did not actually know of, is the fact that the National Lottery is regulated by the Camelot UK Lotteries by the UK Gambling Commission. There is a huge chain of lottery games that work under the umbrella branch of games.
For players to take part in this form of gambling, players do not need to be 18 years old. In fact, you only need to be 16 years old to have a go at your chance of winning the big bucks. The prize that is given to winners, is via a huge sum of money, one that will be given to the individual, all at once. Unlike the US, the UK does not make installed payments, as a method of receiving your winnings. All winning payments received are void of any tax, if the winner should enjoy the cash incentives for themselves. Even if they were to give some away to anyone as a gift, this too is free of tax, and tax will be redeemed on any income made from winnings or gifts of money.
Postcode Lottery
The Postcode Lottery has become incredibly popular as of late. The people that enter, would enter through a subscription of £10 per month. Most of the money raised is given to charity, and the other is given to lucky individuals that can receive up to £400,000 as a prize. All tickets are issued based on postcodes and all tickets can be purchased online or through telephone transaction.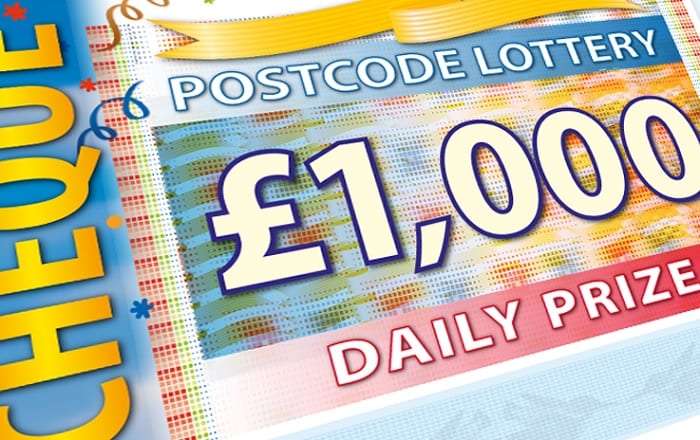 Again, just like any other lottery, this one is regulated and licensed by the UK Gambling Commission, meaning it is a highly esteemed and a recognised lottery of great reputation within the UK
The Health Lottery
The Health Lottery is less than a decade in age, being that it was only introduced in the year 2011. The purpose and initiative of this lottery was, to gain national support and recognition for funding health diseases that are prominent and under research currently within the UK. This again is licensed by the UK Gambling Commission, meaning it is fully regulated in the safest and reputable manner possible.
To buy a ticket, you need to be located across Great Britain excluding Northern Ireland. Tickets cost the players £1 to play which is the cheapest of lotteries within the UK. You will have a choice of up to 50 numbers to select from; it is your job to choose 5, in hope that your numbers match up with the nationally picked options. The biggest jackpot prize that can be won is £100,000, however, it will be split equally if there are more than one set of winners. If you happen to match four numbers on the other hand, you can have £10,000 as your winning amount. The thing that makes this game different is, even by winning just two numbers, you will find that prizes can still be won of different value. Be it a holiday, a car etc.
Lotto Hotpicks
The Lotto Hotpicks gives the player a choice of picking up to 5 numbers, or if you would like to play with Pick 1-5 variants of the game itself. All of these options and it only costs a total of £1. This is also held weekly, every Wednesday and Saturday, meaning it is identified as the main lottery. To win the amount of money that is given from this game, you will need to pick the 5 numbers for £350,000 prize, or you can pick 4 for £13000, 3 numbers for £8000, 2 numbers for £60 and 1 number for £6.
So, if you manage to just hit one number, you are profiting on that £1 purchase! As they say, the optimist will always make the best of their circumstances. We would still prefer the 5 number match though, wouldn't you?
Thunderball
Thunderball is another favourite in the UK. This lottery gives one lucky individual the chance of winning half of a million, by just paying for a £1 ticket. This draw is played three times a week, meaning the player can have 3 chances minimum a week, of winning some money. You will need to pick 5 numbers to be able to play and each number can be between 1 to 39 in choice. The Thunderball number is played separately and that can be any number from 1 to 14.
There is a lucky dip series of numbers, which will provide you with a random sequence of numbers to go forward with for the night.
Just like any other lottery game, you will need to order your ticket in person at a shop or online, and you will be allowed to buy as many as 10 tickets per transaction if you are feeling lucky in your play of numbers. The maximum lottery winnings that can be made from the 5 numbers, plus the Thunderball is £500,000. However other variations will get you some wins too. With 5 numbers without the Thunderball, you can receive £5000. Four numbers and a Thunderball is £250, four numbers without the Thunderball is £100, three numbers with the Thunderball is £20 and without is £10. Two numbers with the Thunderball is a win of £10, without the Thunderball is £5. If you just get the Thunderball, you win £3.
EuroMillions
Euromillions is one of the largest lotteries in the world because it is based all around Europe. People that play, will be contributing to the pot from all the locations that are a part of it across the region, meaning the money pot can be exceptionally large. The current prize at the moment is £174 million-which is insane! Think of all the things you could do with that amount of money.
The Euromillions take place every Tuesday and Friday night of the week and to get into the draw, you will need to pay up £2.50 and play 7 lines of numbers. The maximum amount of entrances you can make per purchase is 10 slips at once, so £25 worth of lottery tickets. However, things have got far more interesting if you are wishing for entrance into the lottery, you can download the app and purchase your tickets and numbers directly through your mobile phone. This way it's fairly easy to do and it automatically updates to the official selections of numbers that have been picked out. If you are a winner, the system will let you know!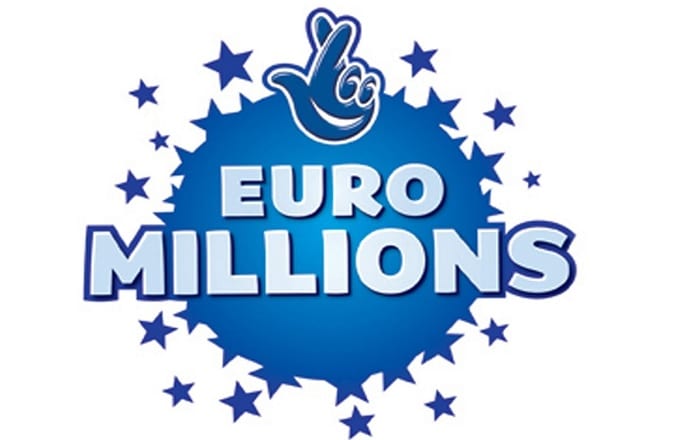 You can choose to play via a lucky dip, which will select your numbers for you, which are numbers between 1 and 50, in addition to the lucky star numbers between 1 and 12. If you happen to get all the 5 numbers selected, alongside the 2 lucky numbers 'lucky stars', you will win a total of £227,848 million as your jackpot-or more sometimes. If you happen to get the same numbers with just the lucky star out of the two, your winning amount would be around £23.5 k. As the number of matches decreases, you will find the winnings will also decrease too. It goes to £2.3k for the next number sequence matches, to £3.30 for just two numbers matched. So essentially the higher the matches, the more chance you have of pocketing some nice cash in your wallet. But it is never that easy, unfortunately.
Lotto and Millionaire Raffle
The final lottery UK candidate that we have within our list is the Lotto and Millionaire Raffle. This initiative was launched in 1994, and the British residents of the UK love being a part of it. It is probably the most popular for British people to take part in too. This lotto takes place consecutively, every Wednesday and Saturday, in the late hours of the evening. To play, you will need to pick from 1 to 59 in numbers-with 6 in total. Each ticket costs £2 and you can opt again just like the others, a lucky dip. You will need to make sure you purchase your ticket before 7:30 pm as that will be the cut off point for any participants.
To win, you will need to make sure that all 6 numbers match; unfortunately, if there is more than one winner, the prize does get shared out equally between them, so that would significantly reduce the £22 million max jackpot that is up for grabs. If there is a case where there is no single winner, but more that have the 5 numbers sequence, the jackpot will be split between the winners in the lower tier of number matches. Of course, there will always be more people that have 5 numbers than the perfect 6- so this means the money will usually be split between quite a few people.
If, however, you find yourself to be the only 5 number sequence winners, this will lead to a total of £20,000 winnings being sent to you directly. Number matches below that, go from £1000, £100 and £25.