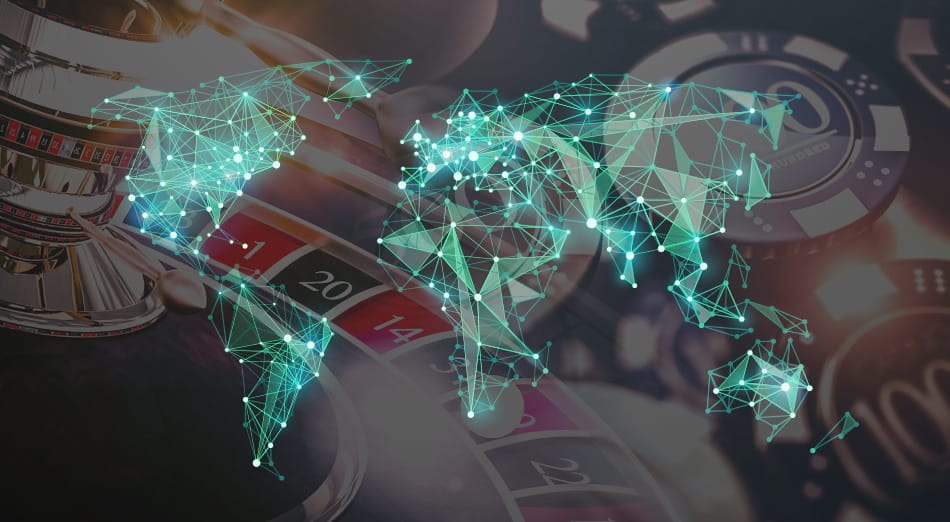 Gambling is something that many people want to try, but have to wait to be legally able to do so. Depending on where you are in the world, you will need to make sure that you follow through on the rules and regulations about gambling that the country sets. It is always better to be clued up fully on the legal minimum age of the countries you wish to visit, before you even venture there.
Every country shares different cultures and backgrounds, so for any gambler, doing the research and wanting to know these facts, they will definitely find it interesting exploring the regulations surrounding gambling. Depending on the culture and religious focus of certain countries, you will come to understand that some areas will prohibit and stop gambling from being played all together.
Of course, this is not identical for every country and some will differ depending on various reasons. This is another reason as to why you should research and understand everything, so you are not hit with any whammies along your way to the said country you wish to gamble in!
So, make sure you read everything word for word, so you can really understand all the information and legal ages that surround most countries around the world. Let's get started!
Know your gambling laws
So many people already know that the gambling laws within countries do differ from place to place. Also, the most popular gambling markets ever are across Europe, particularly in the UK, Malta, Germany and Spain. So, players will usually know the legal ages required to play on these casinos, being that they are so popular and there is a high chance that they have been exposed to them, in one form or another i.e. online casinos. These markets have always allowed gambling with no given variations to restrictions and limitations. Basically, when you are in, you are in! However, there are some exceptions. Some areas completely stop gambling in Europe, such as Czech Republic and Russia, so if you are thinking just because Europe has the biggest markets, does not mean you will get the green light continuously!
Some gambling sites do originate from Russia and Czech Republic, however it will be illegal and completely unregulated to play on, so essentially your safety will probably be at risk. Definitely be cautious and only select sites that have a preceding reputation behind them.
When you play at a fully licensed casino, you will find that age restrictions and the procedure behind it is very strict. You will not be authorised to play, unless you provide some proof of age via an identification card or passport.
Casinos within the UK especially, always push for age verification, with no way round it at all. If you are too young, you go home. It is as simple as that. Other places in Europe are the same, in particular to Germany, who actually ask for players to be 21, rather than 18 (the age within the UK). There are even some places within the European continent that push for larger age ranges, such as Portugal. This country expects players to be at least the minimum age of 25. So, this is a massive difference to the age of 18 within the UK, right?
If you are worried about a casino's reputation, you can make sure to double check via affiliate sites and player reviews, to really see what the online casino possesses in terms of safety and regulations.
Many top casinos within the UK region will always allow players access to their Gambling Commission licensing, with reference to the catalogue number and listings of last audits and checks by the Gambling Commission. This method integrated reassures players that they will always be safe within the casino and have nothing to fear for the foreseeable future. These regulations have been put in place by the UK government to make sure their players are fully safe and secure within a trustworthy environment.
Other places within the European region, such as Greece, ask that players play with a legal age of 23. So, this really highlights how Europe will always differ from country to country and it is better you check specifically, rather going into a casino environment based on a guess or inkling. The USA is one of the only places that has the same age requirement across all its states. The legal age for alcohol consumption and gambling is 21 years old, so if you are planning on hitting Vegas, you need to double check your whole crew/gang can join legally!
Some states within the US will allow certain games to be legal, where in other states you are prohibited. The perfect example of this is in the state of New Jersey, there you will be able to play poker and participate within local tournaments, yet in other states the very idea of poker is completely illegal. Each state and area is to their own political decisions and devices.
The Gambling Ages Within Each Region
The USA
So, the US is a tricky one when it comes to defining the legal ages-yes, we say ages as they will differ for certain gambling activities and regions! Usually the gambling activities will be allowed from ages 18-21, with certain exceptions of course (there always is!).
For example, when you are gambling within the state of Alabama, you cannot bring any minors with you, just to watch. Anyone under the legal age of 21 will not be allowed to enter as it would be as if they gambled illegally anyway. That is how it is actually viewed. Other examples include the state of Arkansas. This region allows gambling from the age of 18, however those who attend as minors but are accompanied by legally aged adults will be permitted to gamble under supervision. Delaware has a similar touch too, as you have to be 18 to do any form of gambling, but if you happen to give someone a lottery or bingo ticket, who is younger, they are permitted to try it out if they wish to do so-legally!
The UK
The UK is a prestigious area to gamble and enjoy, there is no doubt about it. Should you wish to have fun and embrace some of the best casino locations ever known, you should start locally with us in the UK! The UK is great for gambling legal ages as players only have to be 18 to be able to play legally. This is often better than most establishments around the world and another reason as to why many people flock and enjoy gambling within the UK.
The lottery and bingo (sometimes) can allow players of the age 16 and up, as there are alternating rules for different gambling activities, yet the largest age is 18 and at that age you can be sure to be able to do everything in terms of gambling and anything iGaming related.
Something worth mentioning is, in some gaming arcades there are slot machines that are available for anyone to play. The penny slots that are often found in areas like Brighton. Blackpool etc., can be played by all ages with no age restrictions, meaning everyone can have access to some form of gambling culture, here or there in the UK!
Japan
Japan is a complicated area for gambling. Like South Korea, residents cannot play and enjoy gambling at all. The reason being is that the government is very strict in its regulatory matters when it comes to the exchange of money for entertainment.  It is often said the ethical reasons that surround gambling, make up for the reasoning behind the restrictions. Nevertheless, Japan has illegal casinos that often are accessed via VPN, or illegal gambling districts-it is always best to avoid these areas if you want to avoid getting yourself into any trouble.
Visiting tourists can have access to a limited amount of gambling facilities, meaning you can get into some action if you must, but just be prepared for a limited selection that is not as extravagant as you would expect from a country so developed as Japan.
Monte Carlo
Who has not heard of Monte Carlo, right? This location is the hub and hotspot for all things luxury and gambling related. Players from all around the world flock and wish to be able to play in such a buzzing environment as Monte Carlo! Yes, the location is extravagant and for that reason, the Monte Carlo casino is one of the most luxurious and extravagant casino locations within the world.
The casinos here are so upper class, that a dress code is often associated and advised for all those that wish to enter. We have created a guide on casino dress codes, if you are wondering what to rock up in. Make sure to have a read and prepare yourself in advance before you turn up!
Finally, the age required to enter is just like the UK, meaning turn 18 and you can go on a getaway to one of the most exotic and admired casino locations within the world. Celebrate that first gambling experience in style!
Macau
Macau is a casino location that follows in pursuit of Monte Carlo, as one of the best locations in the world. Should you wish to be a part of this experience, you will need to make sure that you are at least 21 years old to play. This is for the locals of the area, tourists can get in at 18 too, but you will need some supporting paperwork to help you along the way and surpass any hold ups and obstacles. Keep your records and documents all handy for regular checks upon your entrance into casinos.
If you are wondering where to actually go within the region of Hong Kong, make sure to check out the best spots, The Hotel Lisboa and Macau Place. These two casinos have a wild reputation of attracting some of the richest players in the world-so you know that the player entry fees to some high rolling games can be huge! Better get that pocket money saved up and gearing to go, no?
Again, just like Monte Carlo, make sure you follow the strict dress codes for the casino. It is always usually smart evening wear and earlier in the day, players can perhaps relax a little and throw away the tie, if needs be!
Singapore
Singapore again follows the likes of Macau, with its legendary casino locations. The Marina Bay Sands is one of the most expensive casino building projects ever to be made in casino history. The interiors and game set up is also of a high standard and reputation. Records say that this casino has over 750 slot machines gearing to go for all the visitors that enter every single day!
Players that are both local residents and tourists must be 21 years old to play legally. Yet do not worry, if you happen to be visiting as a minor, as long as you have an older member present, you can watch and take part in other activities that do not include gambling. There is a large variety of options, so that all ranges of visitors can enjoy and completely relax.
Bahamas
Yes, the Bahamas do allow you to indulge in the whole package of life. Sandy pristine beaches alongside landscaping that can battle and win favour over any other beach around the world-a true paradise. For the gamblers that enjoy such scenic locations to accompany their casino experience, they will be sure to enjoy the combination of a lush life and Bahamian casinos. Atlantis Paradise is the centre and heart of gambling within the Bahamas, the landmark of casinos.
In the Bahamas, you can get away with gambling if you happen to be 18 years old, although some aspects and activities i.e. table games, you will be expected to be 21 years old-especially the high roller tables. Every time you order alcohol etc., ID will be expected to be presented so take note and keep it handy! With the view that you are surrounded by, including the luxury of it all, will it all definitely be worth it no?
South Korea
South Korea brings culture and a diverse economy that is rising amongst the leading countries of the world. Of course, the gambling is very much up there too. You will find that there are over 30 casinos that are available to play in, with betting sport houses that host horse racing (a favourite within the South of Korea).  With all forms of gambling ready at the get-go, South Korea makes sure that their gamblers are all of a legal age of 18 at minimum. However, what is surprising, is that residents of the country are not allowed to gamble, just visitors and tourists. If you live locally, you will be expected to apply for a license that will allow you to gamble freely, but a fee must be paid and continuously renewed to maintain your access and relationship with gambling.
Jeju in South Korea is famous and known for providing the best poker scene across the world. It also attracts the wealthiest of individuals and corporate owners. A place to be and mull over with nothing but gambling and entertainment to worry about.
Australia
Australia's gambling scene is pretty big and well known across the globe. The reason being is that some of the largest casino facilities actually exist there for players to enjoy. Australia even has one of the largest populations that gamble at home, over 80% of adults at legal age, gamble within Australian casinos, making this a great hotspot for people that want to let loose on their gambling itch. Of course, players will need to ensure that they are 18 years or older if they wish to gamble in Australia, which is the same as the UK regulations and all casino services are open to play, when you hit the legal age!
If you do happen not to abide by the regulations that Australia have put in place, you can face huge penalties and consequences. One of which is to have your license removed and possibly a fine too. Therefore, Australia does ask for immediate proof of age and verification to allow players to play and have an experience within either a land based casino or an online casino.
Muslim Countries
In Islam, gambling is highly prohibited and not permitted in any shape or form. For this reason, you will find that most Muslim countries will not permit any form of gambling in any public function. Yes, people may gamble in private, but there can never be any fuss or an event made out of it. Some countries like Egypt and Tunisia do allow tourists to participate, but that is really rare elsewhere. The reason they allow tourists to do so, is because they have identified it to be great for the economy and the tourists that visit are never usually from a strict Muslim background anyway.
If you are visiting a majority Muslim country, make sure to check on the government guidelines for each area as failure to abide by the state laws of the region, can sometimes lead to consequences such as fines or prison!